Description
In order to make video games we had to set up a company. This is the presskit for that company.
About Nolla Games
Nolla Games is a company that was setup by 3 indie developers, all of whom have worked on their own projects in the past. In fact over the years the gentlemen in question have worked on over 150 titles. Though the quality of the released titles varies from IGF Seumas McNally Grand Prize winning games to ... well ... Notepad: The Game. The three gents in question are:

Petri Purho
Petri is best known as the creator of
Crayon Physics Deluxe
. In his youth he also made a lot
tiny freeware games
. He has also made a bunch of board games, but he hasn't told about it to anyone. So please keep it a secret.
Olli Harjola
Olli
released his first commercial game
The Swapper
in 2013. Besides indie games, he also dabbles in music, live visuals and making programming languages.
Arvi Teikari
Arvi
is also known as Hempuli. Over the years he has released a lot of
tiny experimental games
, so many in fact that he is unaware of all of them. One of the games he remembers making is
Environmental Station Alpha
. He's currently also working on
Baba Is You
.
Nolla Games has announced that it is working on
Noita
.
---
---
Images
Download hi-resolution images as .zip (30MB)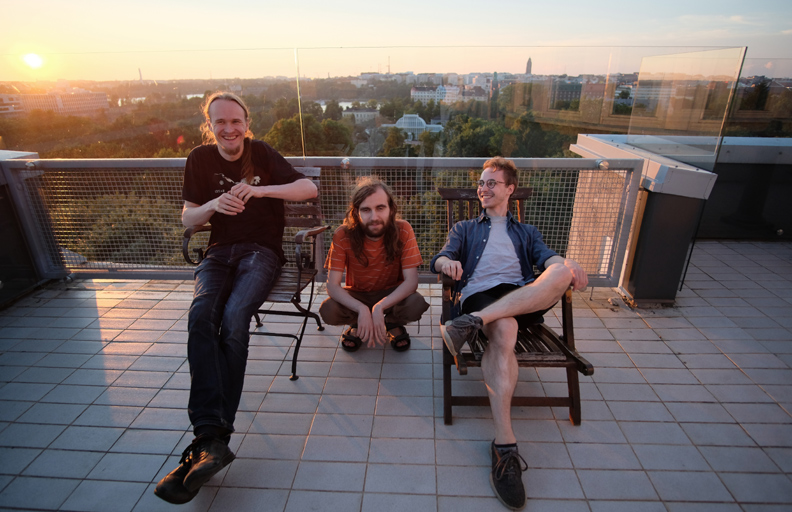 Petri, Arvi, Olli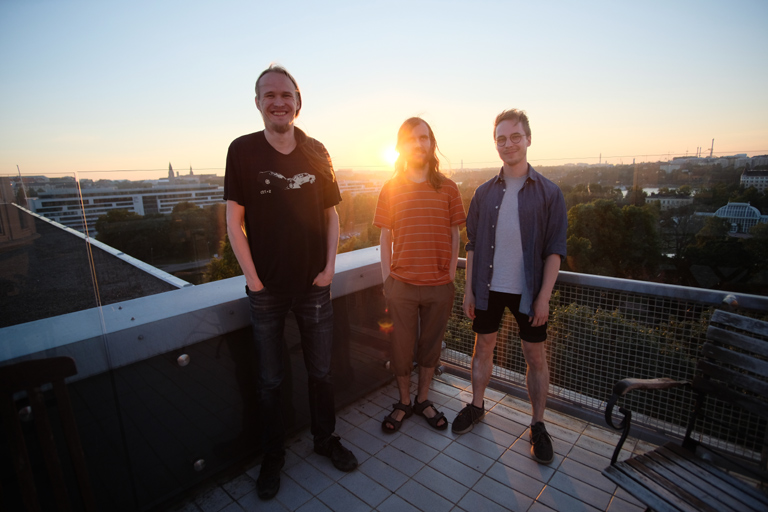 Petri, Arvi, Olli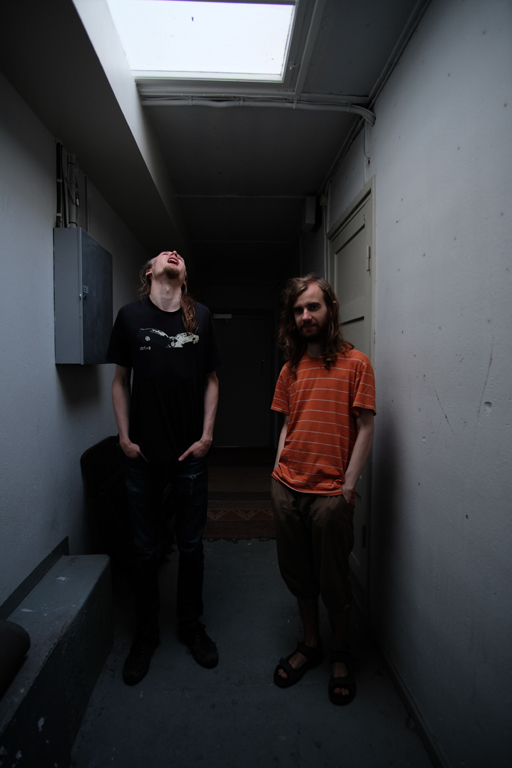 Petri, Arvi
---
---
Games we've worked on prior to Nolla Games

16 card game
4 Minutes and 33 Seconds of Uniqueness
A Tribute to the Rolling Boulder
Addicsjon
Advancing Wall of Doom
Agenttipeli
Apocalypse Adventure
Baba Is You
Babby's First Kill
Bactoco
Badland Quest
Balloon Cave
Barrel Facility
Bloody Zombies
Bombing Room
Bountyhunted!
Bulletsss
BulletZORZ
Cacodemon's Barbecue Party in Hell
Cancer Wars
Cart Lyfe
CaveFrog
Cavern of Flight
Choke on my Groundhog, YOU BASTARD ROBOTS
Church Adventure
Cloud Realm
Cold War, Hot Nukes
Combat Worms
Copenhagen 2030
Count On Me
Crayon Physics
Crayon Physics Deluxe
Cut It
CWOUN
Das Mutant
Daydreaming in the Oval Office
Desertwhale
Dice Game for Ludum Dare
Die Hero
Doooors
Douglas Petri
Dr Turner
Drink and Strip
Druid Soccer
Elemental War
Environmental Station Alpha
ESA 3
Escape Room
Evolution SHMUP
Excavatorrr
Exile
Falling Islands Game
FallOver
FLICKERSTRINGS
Forbidden.exe
Game of 20
GENERIC Platformer
Grammar Nazi
Grey room
Helpful Robot
Hero Programmer Quest
Humpsters
Hypercube Arena
Incomitat
INDIEBEER
Invader Generator
Invader invader
Island Screensaver
It'll End Tonight
It's a Frickin' Cave
Jesus vs. Dinosaurs
Jimmy's Lost His Marbles
Jimmy's Lost His Toilet Paper
Jump on Mushrooms - The Game
Jump, Copy, Paste
Jump, Marilyn
Karma
KARZ
Kill those bunnies
King's Advisors
Knock the Monster
lento
M3 - Molesting the Match-3 Market
Masjin
Maze of Space
Men On The Flying Trapeze
Moo at the Moon
Mother Sucker
Moustache King Adventures
No More Meat
No More Money
No More Space
Notepad - The Game
Officer Alfred
Once in Space
Once in Space HD
Paradise Fort
Pencil & Paper
Petri vs Erik
Phrases against humanity
Pilari
Pirate Fishing
Planet of the Jellies
Pluto Strikes Back
Polonez
Pretty Tired Ninja
RADAR GAME
Random Dice Game
RIP the Zombie game
Salvage Star
Sausagebear and Mr Duck
Signs-Read
Sleepwalker
Slimy Pete's Singles Bar
SM Word
Small-Time Scorched Earth Invasion
Snap to Grid
Space Trading game with Arvi
Spaceship Game
Sticky
Sticky Notes Shooter
Shadowgrounds
Shadowgrounds: Survivor
Submarinegame
The Amazing Flying Brothers
The Boulder Kills You
The Divorce
The Mirror
The Swapper
The Truth About Game Development
Timerocketxby
Transwormers
Ufopeli
Urban Koala
VICE Pitäjänmäki '17 Simulator
Violently exploding crowd 1
Violently exploding crowd 2
Where They Once Were
Wizard School
World War Swing Showoff
WTF
Wubmarine
You Have to Knock the Penis
Zomppi
		
---
History
Early history
Our little studio, if you wanna call it that, we like to call it a place of permanent stink, because no one wants to take the trash out, was founded on the last day of optimism: November 7th 2016. Really it started a lot earlier, but setting up a company is a lot like taking the trash out: nobody wants to do it. Speaking of permanent stink and trash have you seen the current state of indie games? There are so many indie games being released these days that in order to have a competitive edge over the other games we've opted not to take the trash out and use that time to work on our game instead. In fact I should probably be working our game instead of writing these descriptions that no one will ever read.
After that
No one has taken the trash out yet. Maybe we'll do it after the release of our game. I doubt it though, since I'm sure we'll have to work day and night on updates. And I'm sure we'll get all kinds of hate mail if someone on the internet finds out that we've taken the trash out instead of working on the game. Maybe if the game sells well enough we could hire a web developer, since they're used to working with trash.
---
Additional Links
Nolla Games website
---
Team & Repeating Collaborators
Programmer
Programmer
Artist